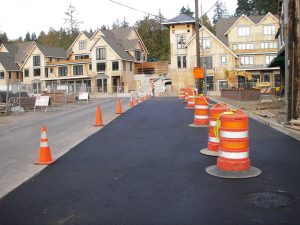 Liden Land Development & Excavation Inc. is a firm believer that a handshake is bond. We have built our foundation on providing a quality finished product for our customer, taking pride in our work and doing it correctly. Integrity and quality workmanship are the core of our company and our main objective on any project. Our staff members are very knowledgeable and strive to give our clients the best possible experience and completed project.
Liden Land Development & Excavation INC. has served Kitsap, Pierce, Mason and Jefferson Counties as a total site development contracting firm for 15 years. We provide services in the civil contracting industry to private parties, public municipalities, land developers and Government agencies. Site work, demolition, underground utilities, grading and asphalt paving are our specialties. As a licensed, bonded, and insured general contractor, we have the experience, knowledge and credentials to handle a wide range of jobs. We're the company you can trust to supply the services you need.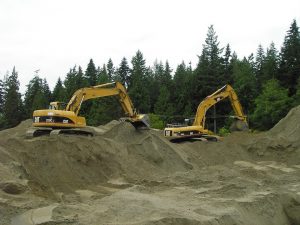 Our services include:
Site Work
Grading and Road Building
Sanitary Sewer Piping and Structure Installation
Sanitary Sewer Services and Connections
Sanitary Sewer Live Taps and Line Stops
Storm Sewer Piping and Structure Installation, Drainage
Stormwater Retention, Vaults and Structure Installation
Water Mains and Services
Fire Hydrants
Water Main Live Taps 3/4" to 12" in diameter
Land Clearing and Logging
Demolition
Road Crossings and Road Bores
Concrete Curbs and Sidewalks
Mass Excavations
Dump Truck Service
Certified Installer of Underground Fire Mains
Stream Restoration
Culverts and Structures
People know that when they hire Liden Land Development & Excavation INC. we will deliver honesty, integrity, commitment, and quality to an amazing finished product.
Call Liden Land Development & Excavation Inc. at 360-286-6129 today to inquire about any of the services you see listed here. We service the general Poulsbo, Bainbridge Island, Silverdale, Port Orchard and Gig Harbor areas.